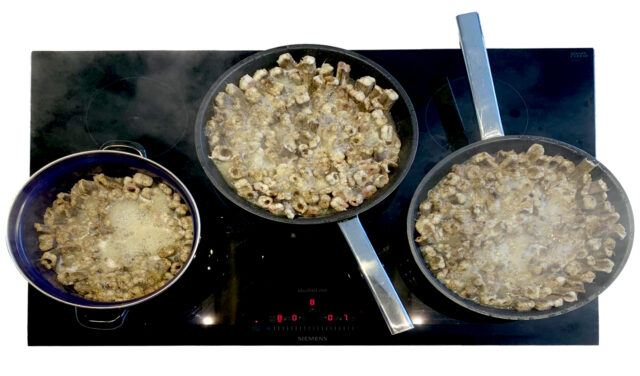 Artisanal Eel Smokehouse
Eel – a fascinating fish and a true delicacy Eel is the most popular and most consumed freshwater fish in the Netherlands. This healthy delicacy is available at every fishmonger's shop or fish stall: smoked filleted eel, delicious on toast, on a sandwich, or just on the go. In this article, we will mention various […]
Lees verder →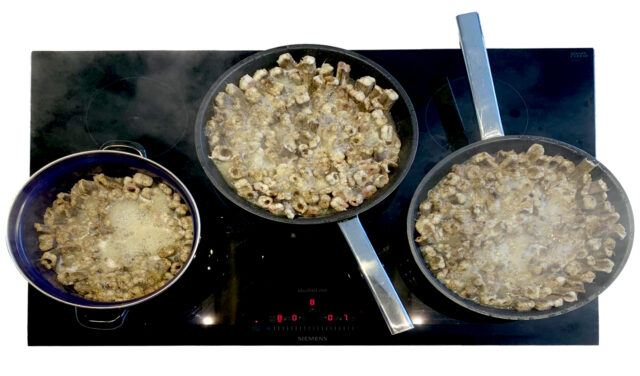 Artisanal Eel Smokehouse
Eel – a fascinating fish and a true delicacy Eel is the most popular and most consumed freshwater fish in the Netherlands. This healthy delicacy is available at every fishmonger's shop or fish stall: smoked filleted eel, delicious on toast, on a sandwich, or just on the go. In this article, we will mention various […]
Lees verder →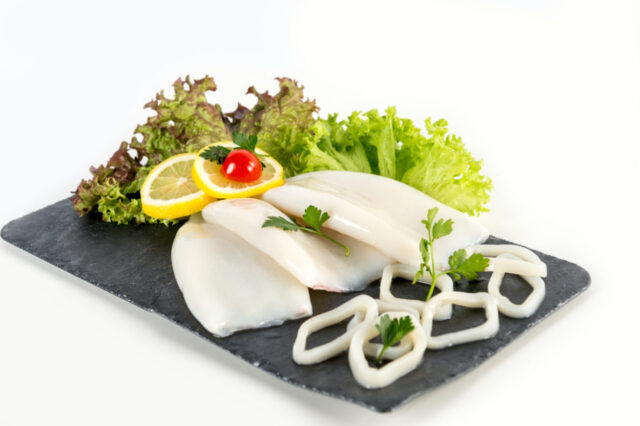 Everything you need to know about the best quality squid tubes
Squid is a true delicacy and a popular product worldwide. More and more people in the Netherlands are discovering that there is more to squid than just the tough squid rings dipped in doughnut batter. It is not without reason that the squid tubes from Mooijer-Volendam are one of our best-selling products. In this article, […]
Lees verder →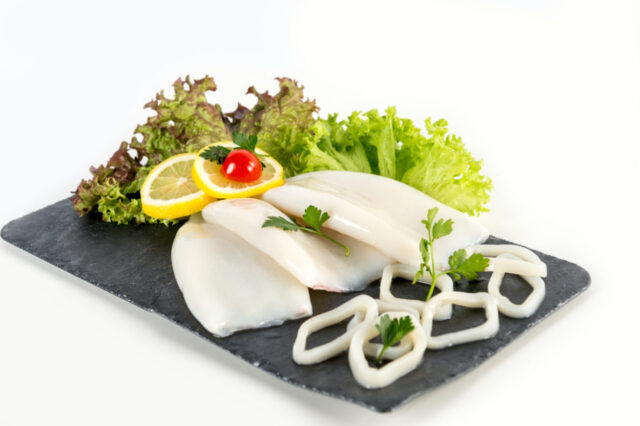 Everything you need to know about the best quality squid tubes
Squid is a true delicacy and a popular product worldwide. More and more people in the Netherlands are discovering that there is more to squid than just the tough squid rings dipped in doughnut batter. It is not without reason that the squid tubes from Mooijer-Volendam are one of our best-selling products. In this article, […]
Lees verder →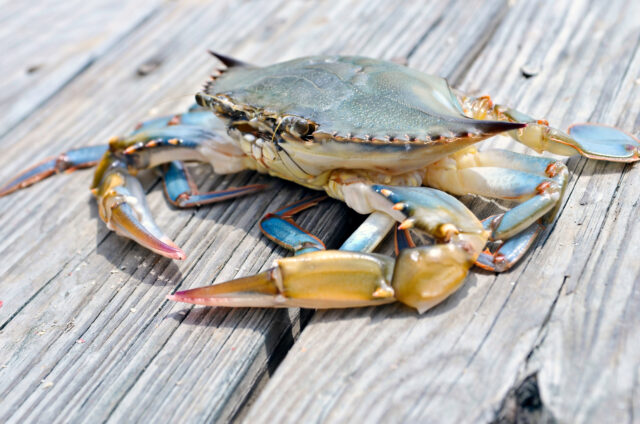 Crab, surimi, flakes, sticks or chunks? Discover the many variations of crab
Crab is a remarkable piece of fish that is used in many foods. Most people know what it is. It's used in paella, in various pasta dishes, in sushi, and of course, in the well-known crab salad. But what kind of crab are we talking about, and what are the different types of crab? The […]
Lees verder →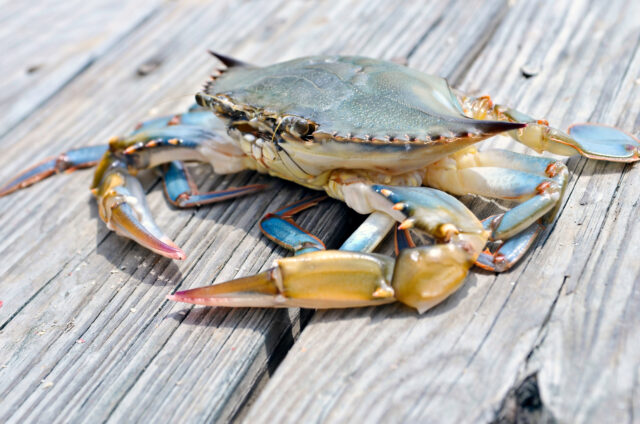 Crab, surimi, flakes, sticks or chunks? Discover the many variations of crab
Crab is a remarkable piece of fish that is used in many foods. Most people know what it is. It's used in paella, in various pasta dishes, in sushi, and of course, in the well-known crab salad. But what kind of crab are we talking about, and what are the different types of crab? The […]
Lees verder →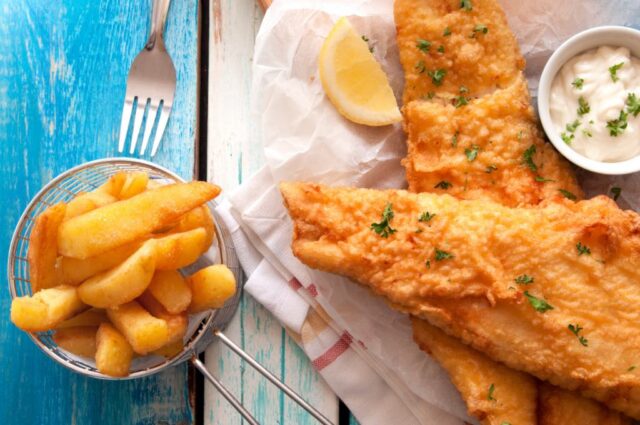 Mouthwatering whiting
Whiting is not the type of fish often featured on billboards in fish shops. However, whiting is a common fish mainly processed in fish dishes or used for the famous "kibbeling" (deep-fried fish). The reason why shops do not flaunt the word 'whiting' is because its low price often carries negative connotations. At Mooijer-Volendam, we […]
Lees verder →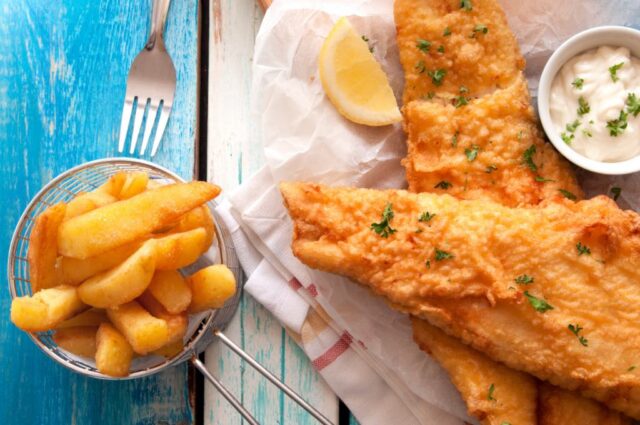 Mouthwatering whiting
Whiting is not the type of fish often featured on billboards in fish shops. However, whiting is a common fish mainly processed in fish dishes or used for the famous "kibbeling" (deep-fried fish). The reason why shops do not flaunt the word 'whiting' is because its low price often carries negative connotations. At Mooijer-Volendam, we […]
Lees verder →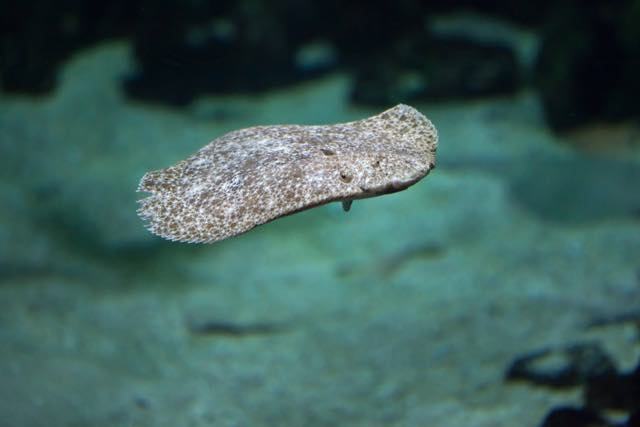 Serving Turbot
You don't often come across a more exclusive fish than turbot. This round flatfish is a true delicacy and enhances any dish. Turbot is a pricey fish, so it is important that you, as a buyer, get value for money when you buy turbot fish. What should you look for when buying fresh turbot? Are […]
Lees verder →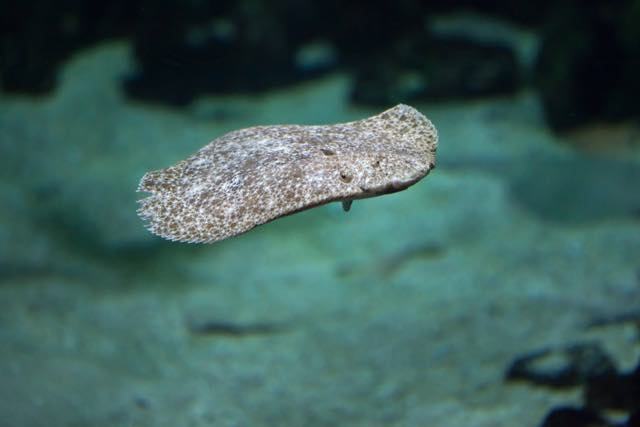 Serving Turbot
You don't often come across a more exclusive fish than turbot. This round flatfish is a true delicacy and enhances any dish. Turbot is a pricey fish, so it is important that you, as a buyer, get value for money when you buy turbot fish. What should you look for when buying fresh turbot? Are […]
Lees verder →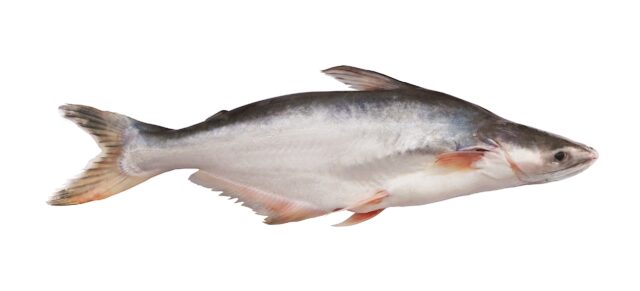 Pangasius – family of the giant catfish
The Story of the Pangasius Pangasius is perhaps the most popular farmed fish at the moment. The fish is not a specifically Dutch speciality, but because of its neutral taste and easy preparation, more and more supermarkets in the Netherlands have been stocking pangasius in recent years. Pangasius is also available in many fish shops, […]
Lees verder →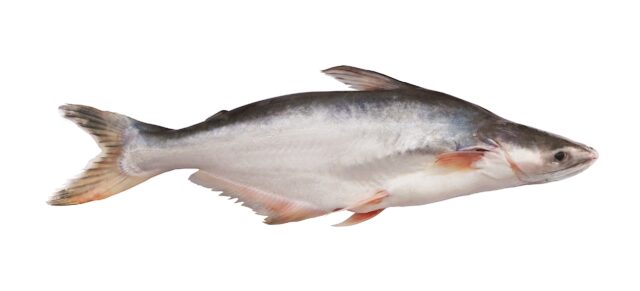 Pangasius – family of the giant catfish
The Story of the Pangasius Pangasius is perhaps the most popular farmed fish at the moment. The fish is not a specifically Dutch speciality, but because of its neutral taste and easy preparation, more and more supermarkets in the Netherlands have been stocking pangasius in recent years. Pangasius is also available in many fish shops, […]
Lees verder →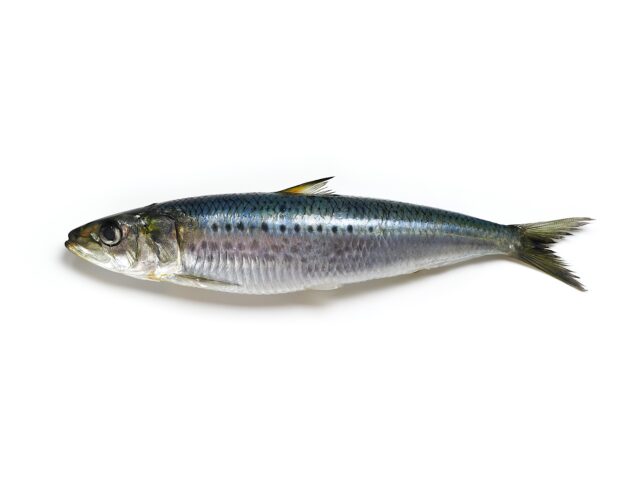 The interesting life story of the sardine
Sardines, also known as pilchards, are small, herring-like fish mainly popular in countries around the Mediterranean Sea. Although this little fish is a common ingredient in kitchens, especially in southern countries such as Spain and Portugal, people in the Netherlands seem to find it somewhat 'exciting' to work with this small, bony fish. However, that […]
Lees verder →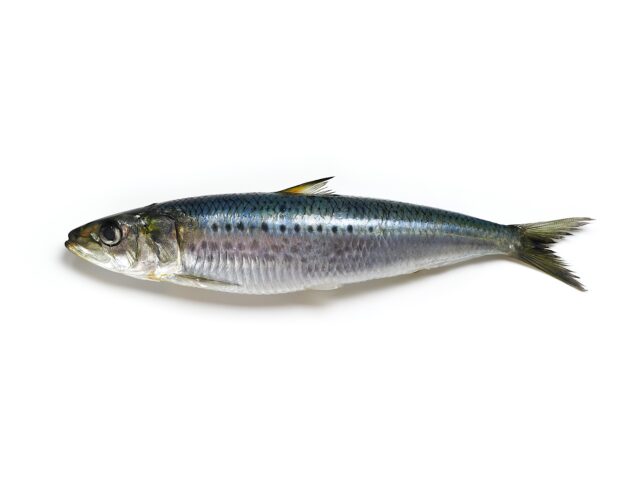 The interesting life story of the sardine
Sardines, also known as pilchards, are small, herring-like fish mainly popular in countries around the Mediterranean Sea. Although this little fish is a common ingredient in kitchens, especially in southern countries such as Spain and Portugal, people in the Netherlands seem to find it somewhat 'exciting' to work with this small, bony fish. However, that […]
Lees verder →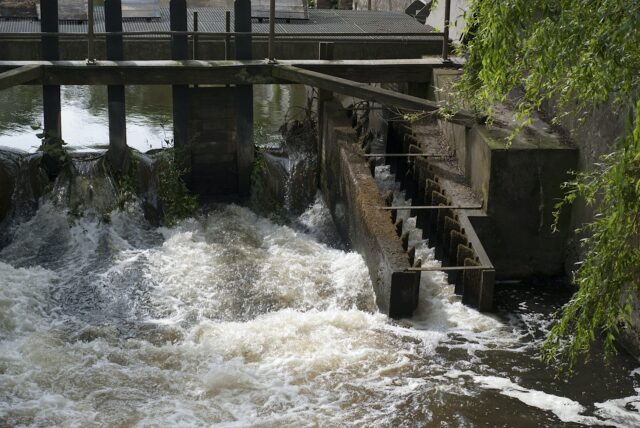 Trout: a sensible choice
Trout is a fish species that many people enjoy eating fresh as well as smoked. In the counter, smoked trout fillets are often found next to mackerel and eel fillets. As a fresh fish, trout is usually sold whole and cleaned and displayed at the fresh fish counter. While trout is a very versatile fish […]
Lees verder →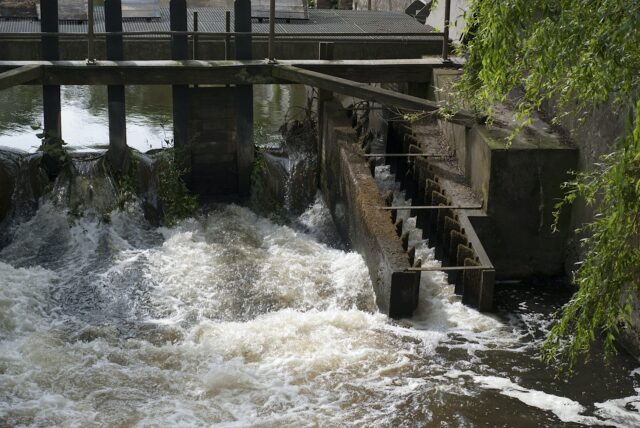 Trout: a sensible choice
Trout is a fish species that many people enjoy eating fresh as well as smoked. In the counter, smoked trout fillets are often found next to mackerel and eel fillets. As a fresh fish, trout is usually sold whole and cleaned and displayed at the fresh fish counter. While trout is a very versatile fish […]
Lees verder →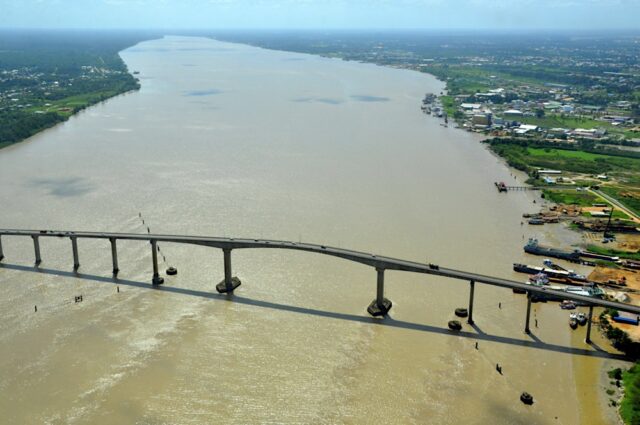 The most popular smoked and dried fish varieties from Suriname
Surinamese fish varieties are not only popular in the Caribbean. There is also a large Surinamese and African community that live in Europe. This article will tell you more about the most popular Surinamese fish varieties. In addition to frozen and unprocessed fish, Surinamese dried and smoked fish is also covered in detail. Topics covered in […]
Lees verder →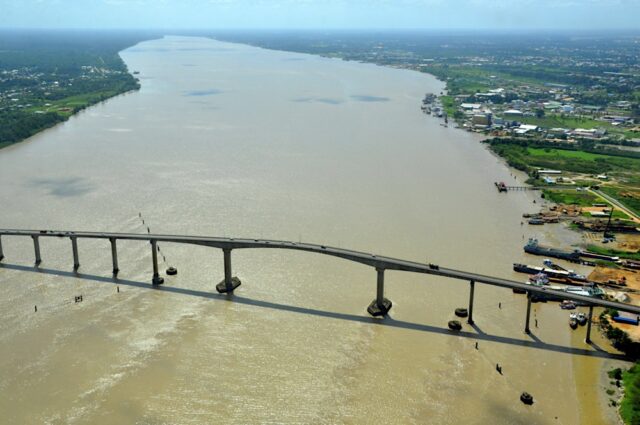 The most popular smoked and dried fish varieties from Suriname
Surinamese fish varieties are not only popular in the Caribbean. There is also a large Surinamese and African community that live in Europe. This article will tell you more about the most popular Surinamese fish varieties. In addition to frozen and unprocessed fish, Surinamese dried and smoked fish is also covered in detail. Topics covered in […]
Lees verder →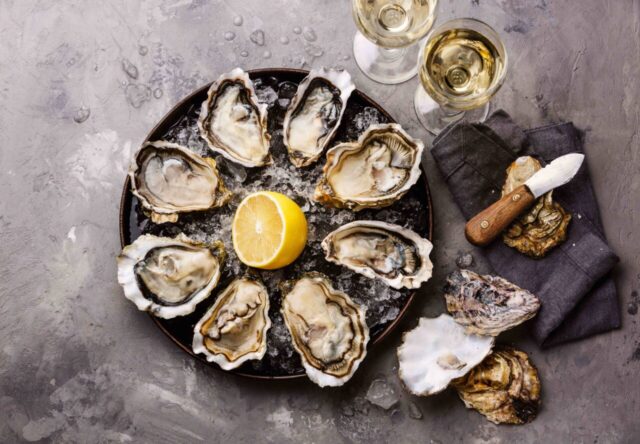 The Exclusive Oyster
Oysters: everyone knows what they are, but not many people have actually eaten one. To most people, oysters are not a typical or easily accessible product. However, they are a delicacy that everyone should try at least once. The salty flavour of an oyster is truly unique. Because oysters are becoming increasingly popular in the […]
Lees verder →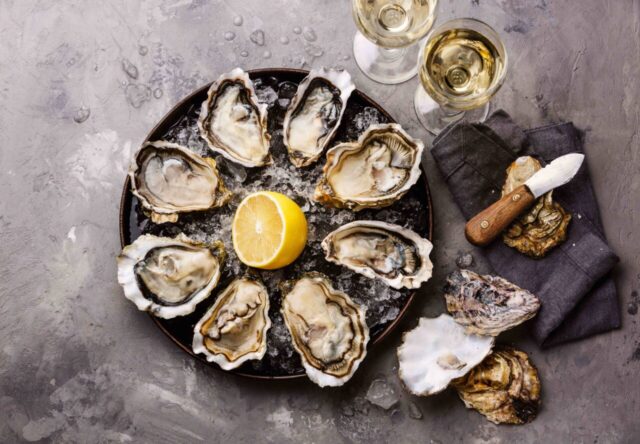 The Exclusive Oyster
Oysters: everyone knows what they are, but not many people have actually eaten one. To most people, oysters are not a typical or easily accessible product. However, they are a delicacy that everyone should try at least once. The salty flavour of an oyster is truly unique. Because oysters are becoming increasingly popular in the […]
Lees verder →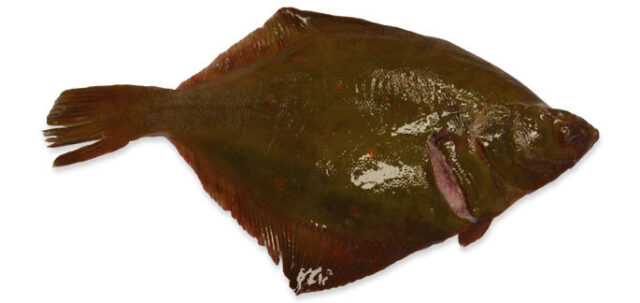 Plaice: frozen or fresh?
Fresh plaice is a delicious flatfish that can be prepared as a whole fish (ready to eat) or fillets. Today's conveniences mean that more and more people are opting for ready-to-eat plaice fillets: no annoying bones to worry about, and the fillets are easy to use in any recipe. Are you a buyer looking for […]
Lees verder →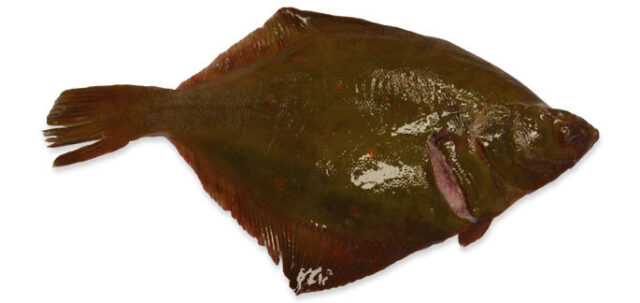 Plaice: frozen or fresh?
Fresh plaice is a delicious flatfish that can be prepared as a whole fish (ready to eat) or fillets. Today's conveniences mean that more and more people are opting for ready-to-eat plaice fillets: no annoying bones to worry about, and the fillets are easy to use in any recipe. Are you a buyer looking for […]
Lees verder →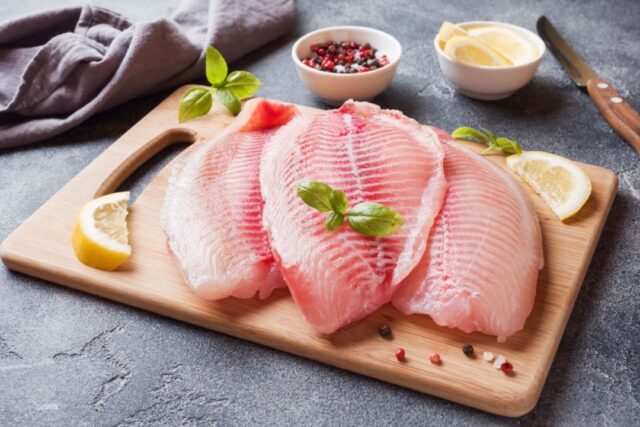 Tilapia in the spotlight
When it comes to farmed fish, tilapia is one of the most popular fish species at the moment, together with pangasius. In terms of delicacy, this fish falls into a lower category than, for example, sea bass, dorado or cod, but tilapia is certainly not a fish to be overlooked. Its firm flesh is easy […]
Lees verder →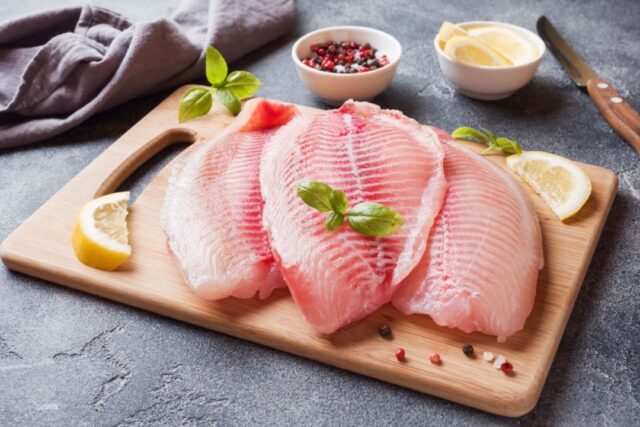 Tilapia in the spotlight
When it comes to farmed fish, tilapia is one of the most popular fish species at the moment, together with pangasius. In terms of delicacy, this fish falls into a lower category than, for example, sea bass, dorado or cod, but tilapia is certainly not a fish to be overlooked. Its firm flesh is easy […]
Lees verder →